Christmas is always a time for festivities, family, and feasting. It's equally a time for charity and generosity – two values that are near and dear to celebrants around the world. Despite this, however, Lebanese Christmas traditions, in particular, encapsulate all these in a truly memorable way.
From Baba Noel's love for the impoverished to seasonal Dabke routines, our blog this week takes a look at our favourite Lebanese Christmas traditions – as shared with us by our loyal customers!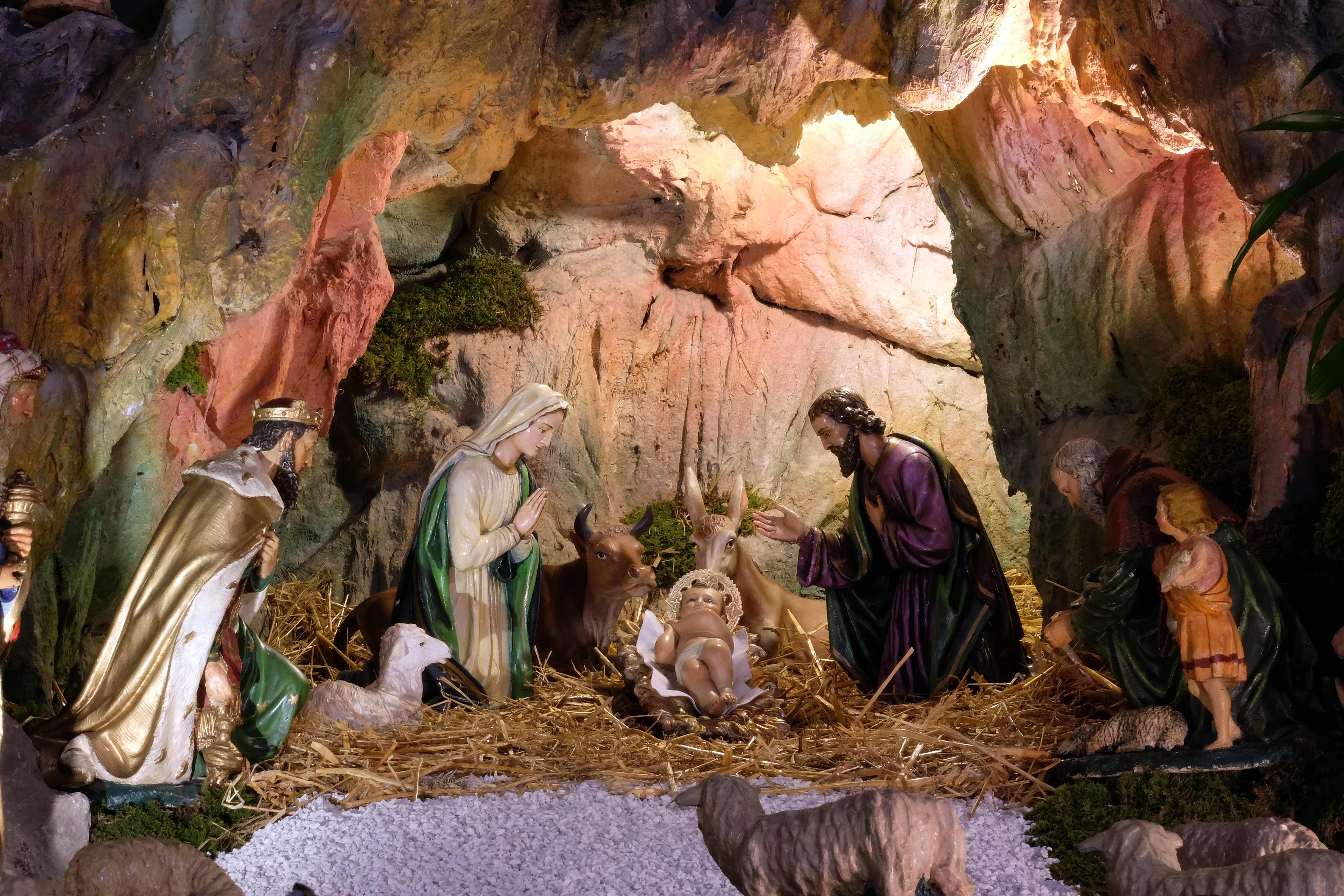 Take a look below and share in the true spirit of Lebanese customs this Advent!
Levantine Christmas feasts
While Christmas is typically viewed as a Western holiday, Lebanese Christmas traditions incorporate local customs, spices, and traditions.
During this season, families both at home and abroad undertake preparations for a variety of mouth-watering dishes. These include the traditional Kebbeh pie – a delectable combination of tender minced meat and burghul, which is a form of parboiled groats – chicken with spiced rice, teeming platters of hummus, beat, and tahini salad, and fresh Tabbouleh – a salad incorporating some of the freshest middle-eastern produce.
For those with an unrelenting sweet tooth, Buche de Noel or the Yule Log, as we know it, is prepared alongside a creamy Meghli. The latter is often made to celebrate the birth of newborns, such as Christ's in the month of December.
In addition to this, meals are also accompanied by candied almonds alongside a strong cup of Lebanese coffee – usually served to guests who drop by.
Dabke
Dabke is a traditional middle-eastern dance, which plays an influential role in the customs and traditions of the people living in this region. This dance is usually adapted for the Christmas season and is a lively affair involving the participation of friends and family.
This is done to a variety of native tunes and the darbouka (golden drum) – a traditional Lebanese percussion instrument. Here, participants join hands and move about in a circle or semicircle. In most instances, these dances are planned in advance and involve eye-catching outfits highlighting the pomp of the Christmas season!
Baba Noel
Another eclectic Lebanese Christmas tradition is the incorporation of Baba Noel for seasonal celebrations.
Considered to be the Lebanese Santa Claus, Baba Noel or Papa Noel is similarly tasked with giving local children wonderful toys. There are, however, a few notable differences, the most significant of which is that the Lebanese gift-giver prioritises needy children, instead of the stereotypical good boy or girl.
Another difference? Baba Noel prefers to walk in through the front door instead of shimmying down the chimney.
Crèche
Similar to other Christian communities, another popular Lebanese Christmas tradition is the crèche, also known as the nativity scene. While these displays do include the standard figurines of Joseph, Mary, baby Jesus, and the like, the primary difference here is that the scene is staged in a cave instead of the traditional manger.
In addition to this, the crèche is also decorated with chickpeas, broad beans, lentils, oats, and other seeds that are placed on cotton and allowed to grow. This arrangement is a standard part of most, if not all, Catholic homes, where the crèche often serves as a makeshift altar, where families gather to pray during the season.
Key takeaways
Lebanese Christmas traditions play a central role in the lives of the Lebanese – whether they're at home, in Australia, or any other part of the world.
With these customs, staying true to the spirit of local celebrations and the true meaning of Christmas is not just a yearly ritual. It brings together families, friends, and entire communities together. In a world where increasing discord threatens the fabric of existence, such traditions are a delightful respite not just for Lebanese belonging to the Christian faith, but those that carry the joy of Christmas in their hearts.
How can I partake in Lebanese Christmas Traditions?
Easy – simply open your heart to the gift of giving. With Ceylon Exchange, this means making your love felt across the distance, through timely money transfers back home.
Contact us today to find out how to stay true to the spirit of Lebanese Christmas traditions!