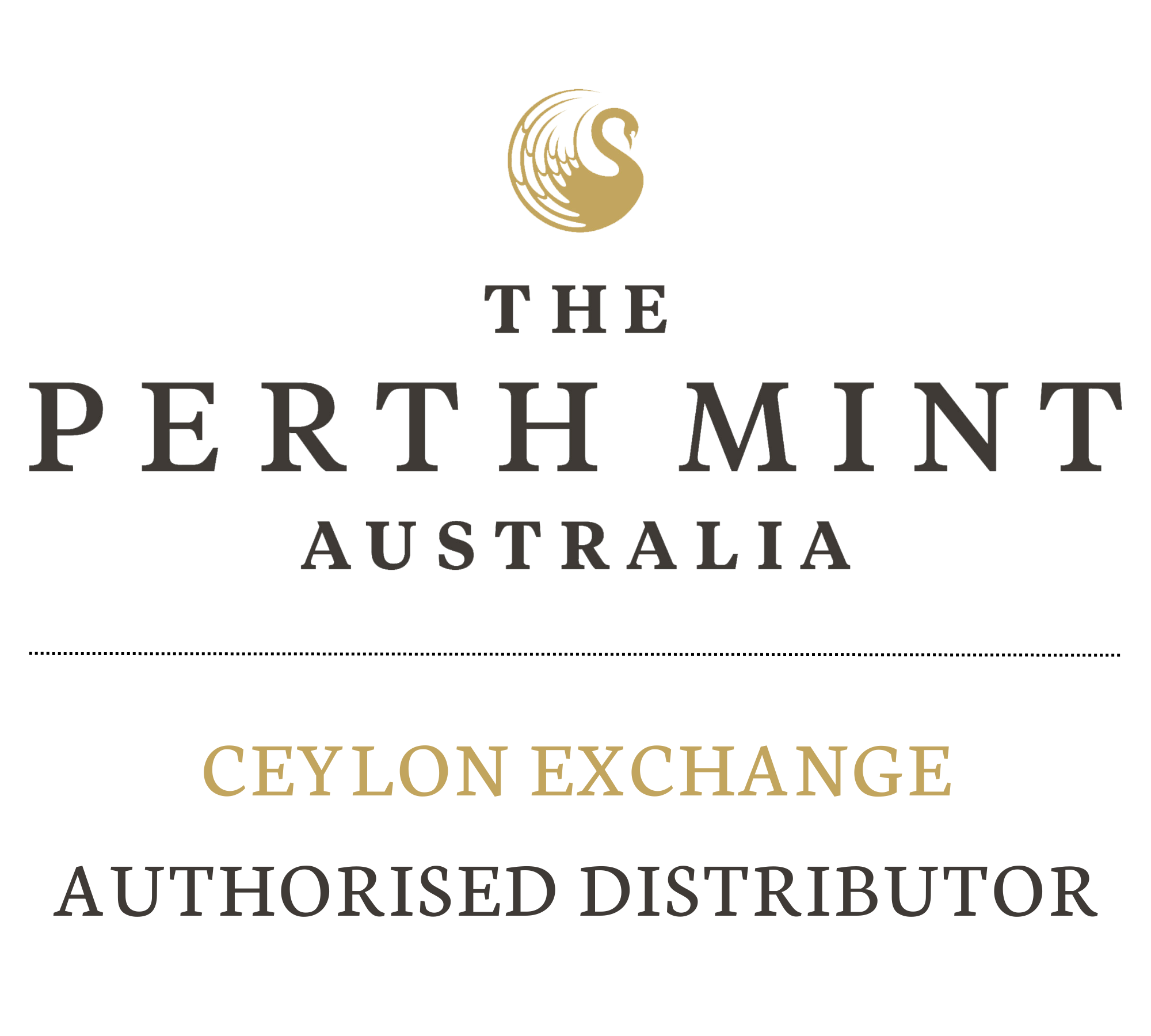 Ceylon Exchange is an authorised distributor for Perth Mint, a Western Australian Mint that distributes platinum, silver and gold coins for collections and customers worldwide.
All of our bullion products are stamped for their purity and are GST free.
What is a Bullion?
Bullion refers to precious metals like gold or silver that take the form of bars or coins and are bought and sold mainly for their inherent value. It's often used for investment purposes and is traded globally.
Why Buy Gold or Silver Bullion?
Hedge against Inflation: Bullion has been used historically as a hedge against inflation, as its value tends to increase as inflation rises.
Portfolio Diversification: Adding bullion to your investment portfolio can help diversify your holdings and reduce overall risk.
Tangible Asset: Unlike stocks and bonds, bullion is a tangible asset that you can physically hold and store.
Global Demand: Since bullion is traded globally, it has a high demand which results in better liquidity and potentially an increase in value over time.
Potential for Profit: A profit can be made if bullion is purchased at a low price and sold at a higher price. It is important to note, however, that the value of bullion can also decrease, so it's important to do your research and invest wisely.
Our Product Range
Perth Mint Gold Bullion
We stock the following Perth Mint Gold Bullion Products
5 Gram Gold Bar
10 Gram Gold Bar
50 Gram Gold Bar
1 oz Gold Bar
Perth Mint Silver Bullion
100 Gram Gold Bar
1kg Silver Cast
For price and stock information, please call us on (02) 9749 7775.
*Please note that the information found above is general in nature. Nothing should be taken as personal investment advice. One should consult a professional advisor before making any investment decisions.