Travelling is often considered to be one of the better things in life. From the thrill and excitement of exploring a new city to the indulgent feasting that accompanies it, visiting new cities and countries makes life worth living.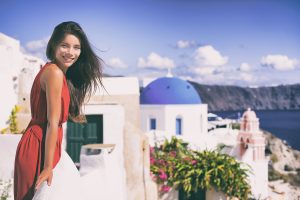 In the process of planning holidays, however, one of the biggest downers is trying to stick to your (often limited) budget and still have a great time. Luckily, this doesn't have to be as difficult as we make it out to be. Read below for some bona fide tips and tricks on how to save money on your next holiday!
One of the biggest mistakes travellers can make is planning their holidays during peak tourist seasons. All those summer vacations you've probably planned? Yeah, that's probably going to cost you. Planning your trips during off-peak periods will help you make massive savings not just on your flight ticket, but also on your accommodation. This way, you can be sure that you're not paying extra due to increased demand.
Making even less drastic switches, such as booking your flight for the afternoon instead of the morning, can also help bring down cost.
Sure, hotels are more comfortable and luxurious. But, if you're travelling on a budget and need to keep your expenses at a minimum, Airbnb is the way to go. Given its global and reputed nature, staying at vacation rentals is not just cheap, but also safe and clean.
If you're still hung up about missing out on the luxuries of well-established hotels, why not just compromise and seek one of the more luxurious rentals, available in abundance, on Airbnb and similar platforms?
You can even save money by opting for travel packages offered by travel agencies. These generally provide for discounted hotel rates and travel packages, cutting down on your expected expenditure.
If you're travelling on a budget airline, having overweight luggage can cost you dearly. Travelling light is not just hassle-free and convenient, but can save you spending unnecessarily on all those extra shorts and t-shirts you're probably not going to wear anyway?
Carrying light luggage will also make it easier for you to get about from place to place, and even skip cabs and take public transport. Not only will this save you money, but also give you an authentic travel experience you won't regret undertaking!
AVOID PEAK TIMES (even for meals)
It's a no-brainer that eating out for dinner usually costs more than any other meal. If you're keen on dining a little fancy, breakfast and lunch will generally prove to be a cheaper option for you. This doesn't necessarily mean that you need to miss out on all those local dishes you want to try out. You could either opt for street food (if this is available), food courts or everyday cafes for the rest of your meals. Save money sure, but don't miss out on local treats!
Avoid splurging on clothing, accessories, and shoes (basically anything that can be brought back home)
Cutting down on expenses for your entire trip just to spend it on a shopping spree, seems…wrong. Instead of splurging on items that can be purchased at home, or more cheaply online, is a waste, especially since you could use that to travel to more locations around the country you visit, or on unique experiences. Practising some restraint will reward you with experiences time and decay can't take away from you!
Key Takeaways
Travelling on a budget doesn't have to be a cause for despair. Cutting down on expenses isn't necessarily a compromise on the quality of your experience; merely a re-prioritisation of your expenses, if you will. Switching the timing of your vacation or choosing a vacation rental over a hotel, will simply free up your finances for other longer-lasting experiences during your holiday. Get planning and start saving! Adventure awaits.