When it comes to transferring money or obtaining currency exchange services, securing the best exchange rates is crucial.
While many may be confused about how the costing for these services is calculated, let us tell you, exchange rates play a critical role. Service providers often increase these rates in order to charge hidden fees, which can amount to hundreds and thousands of dollars, especially if you're a regular transferrer.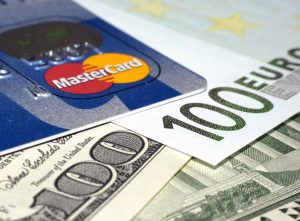 Our blog this week aims to help you find the best exchange rates for cost-efficient currency exchange and money transfer services.
Choose a transfer specialist for the best exchange rates
If you're keen to make an international money transfer, you may consider going to a transfer specialist in order to enjoy the lowest exchange rates. Companies such as Ceylon Exchange, offer services that start as low as $8 and make their exchange rates publicly available on their website. This way, you not only get to perform your transactions with the utmost transparency but also ensure that you benefit from cost-effective service.
While banks are another option, they're also known to charge exorbitant fees that may even outweigh the amount you may wish to transfer. Thus, it's always better to go for a specialised money transfer company.
Use forward contracts
Forward contracts are a type of arrangement you have with a specific service provider, where you fix the exchange rate for a certain period of time, in order to obtain the best rate for the money you're transferring. This is the same if you want to buy a property overseas at a certain rate; you fix the exchange rate and purchase it for the same amount later on.
Opt for market orders
This is another type of service specialist agencies offer you when it comes to enjoying the best exchange rates.
Here, you can arrange for your transfer to be sent out at a time when market conditions are the most favourable. In such cases, your service provider will make the transfer when the market rate meets your expectations. In this process, you are left free to decide the rate at which you wish to send money abroad, and is a great option if you're not in any hurry to complete your transaction.
Research exchange rate trends
When it comes to sending money abroad, there's no such thing as being overprepared.
If you're after the most cost-effective and reliable service, researching the rate trends you're after is always a good idea. Here, you not only get to know the true market rate but also find it easier to decide at which point sending money or buying and selling currency is most favourable. This is the key to enjoying the best exchange rates in the market.
Don't make money transfers at the last minute
While many money transfers are made in urgent or unforeseen circumstances, try to avoid sending money at the last minute as far as possible.
Not only does it become difficult to leverage the best exchange rates in your favour, but instant transfer services are also much more expensive than standard processes. Thus, make sure that if you know you have to send money abroad in advance, look into doing so when market rates are the least expensive for you.
Figure out if you're buying or selling currency
While this subtle distinction may seem obvious to many, it is, nonetheless, worth pointing out that knowing whether you're buying or selling money, really affects how you perceive market rates.
If you're exchanging local currency in your home country for foreign money, this means you are selling. If you're abroad, however, and are purchasing the currency in exchange for your money back home, this means you are buying. In these instances, if the exchange rate is low, it's easier to purchase more foreign currency with the value you spend. This, however, very much depends on the inherent value of each currency.
Key Takeaways
As outlined above, obtaining the best exchange rates no longer has to be a befuddling process. By following the tips set out above, it becomes much easier to save money on money transfers and currency exchange services – whether sporadic or regular.
Keen to find the best exchange rates on the market? Choose Ceylon Exchange! Contact us today for cost-effective money transfer and currency exchange services.