With the progress of time and technology, nowadays, it doesn't take too much effort to send money abroad. Whether you're sending money home to your loved ones or making transfers as a part of standard business activity, transfer options are as endless as the internet itself.
When you're considering which service to go with, convenience and cost-efficiency are likely to be primary considerations. In this regard, doing a little bit of research into leading service providers can save you time, money, and effort.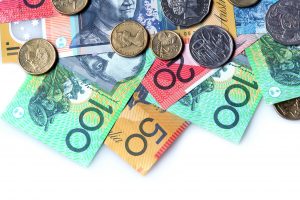 Below, we will consider a few factors that need to be taken into consideration, when choosing a company through which you can send money abroad. The best companies undoubtedly offer all of the following by default.
While there's bound to be a certain level of fees charged by any service provider, these shouldn't be excessive or deceptive. The internet is littered with accounts of consumers being ripped off through hidden fees that certain banks and companies fail to disclose at the beginning. This, undoubtedly, should not be the case.
Cost adds up, both, as a result of a currency's exchange rate and a service provider's transfer fees. If your company is operating with a fixed exchange rate, it's best to check these figures before making a transaction, as a floating exchange rate may be more cost-efficient for you. Further, make sure you're clear on the exact fees and charges levied by your service provider, whether this is a specialised transfer company or your bank. That way, you can avoid shelling out money unnecessarily on charges that shouldn't exist.
It's important to note that in different circumstances, the best way to send money abroad might not be your standard bank transfer. In emergency situations, cash pickup options or alternatives to this may come in handy, when you least expect it.
For that reason, make sure that the service you opt for, has a range of options from which you can choose that which is most convenient, in your circumstances. This way, you ensure that your needs are always met in the most convenient and cost-efficient manner possible.
Excellent customer support
Money transfers can prove to be a little complex and confusing every now and then. For this reason, it is essential that your service provider is one that makes this process as smooth and hassle-free as possible.
Moreover, they also need to make this process as transparent as possible, helping you choose the most inexpensive option by paying attention to your individual needs. In large corporations, getting this personal touch is sometimes a difficult task. If you are, therefore, looking for a more hands-on approach or are a little confused as a first-time transferer, choosing service providers with excellent customer support is essential.
Check for reviews as well as customer testimonials before you decide on a transfer service to send money abroad.
Money transfers are often made in emergency situations, and in this context, speedy service is essential. In such situations, it's best to contact your service provider and check what their recommendations are on the fastest way to send money abroad.
Companies that understand your needs and are committed to ensuring the best outcome for you will not just point you in the right direction. They will personally ensure your transfers are processed as fast as possible. Certain services are faster than others, by default, and may, therefore, cost more. Having your transfer agent guide you through these options and process will help you make the best decision in light of your circumstances.
Key Takeaways
There are many factors which set various service providers apart. The considerations set out above, however, are core requirements which any superior money transfer company needs to possess. If you want your needs met without any hassle or unnecessary expenditure, evaluating your service providers against these requirements is, therefore, essential.
Ultimately, don't settle for any service that doesn't serve you in the way you deserve. At Ceylon Exchange, our priority is to serve our customer's needs and interests. Contact us today for seamless money transfers that won't break your bank.