Moving homes across countries can be stressful. It doesn't matter if you're leaving for work, school or even a more long-term settlement; moving is still stressful. While very little can be done to detract from this universal fact, moving to countries that are welcoming and play home to people belonging to various nationalities and cultures, can make the process less stressful. Welcome to Australia!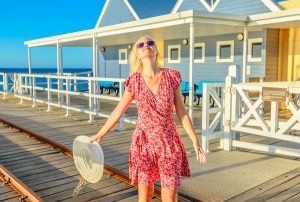 Apart from more immediate concerns such as settling down in your new home, other incidental concerns are bound to be on your mind. How does public transport work? Healthcare? What are the best cultural events to hit up? Fortunately, this blog aims to provide answers to all your questions. Read on and prepare for the adventure of a lifetime in the land down under!
Public Transport
If you're not looking to purchase a car as you enter the country, fortunately, country-wide public transport is top notch. This includes trams, buses, train, ferries and a range of taxi services. While certain services such as ferries and trams depend on which region of the country you reside in, all Australian states possess well-functioning public transport systems. Most regions have their own transport websites, which provide timetables, fares, and other relevant information sufficient to plan excursions around your city. There's also a range of domestic airlines available to fly across the country, for slightly longer journeys.
The link below contains the links to the transport websites for each of the Australian territories. Take the anxiety out of venturing out your front door in a foreign city with a well-planned itinerary! https://bit.ly/2GJEdH6
Healthcare
While all those who enter the country are required to possess a certain level of private insurance, public healthcare is accessible to anyone who needs it. While the public healthcare in the country ranks high at the global level, it's natural to encounter waiting lists and other things common to public hospitals. Additionally, facilities may vary across urban and rural hospitals and institutions, meaning that you may have to travel into the city for certain services and treatments.
Medicare, the government supported healthcare system, is available for Australian citizens and many of those possessing Permanent Residency (PR) status. The scheme covers treatment in public hospitals and also offers complete or partial coverage of certain medical expenses.
Either way, whichever type of visa you possess or medical service you opt for, Australian healthcare is one on which you can rely and place your confidence in.
Education
If you're moving to Australia with your family in tow, education is often the number one priority upon entering the country. Most citizens and expats send their children to public schools, given the high quality of education and lower costs involved.
While this is free for citizens and those with PR, temporary citizens are required to pay a fixed tuition fee set by the state. Children attend schools based on the catchment zone they reside in. Therefore, looking into the public schools in the area you decide to move to, is important. Private, faith-based international schools and institutions are also an option, however, these involve a higher fee compared to public schools.
Entertainment
One thing you'll never have to worry about when moving to Australia is how to keep yourself entertained. From the Grand Prix to its top-notch bars and clubs, and idyllic coastal villages straight out of travel postcards, Australia is a dream come true. If you find yourself in the country and are looking for something to do, a quick internet search alone is enough to point you in the right direction. The locals are also very friendly and are sure to point you in the right direction based on your preferences and interests.
To conclude…
All in all, moving to Australia for the fulfilment of your aspirations, is in general, a wise choice. Whether you're going alone or with your family, life here is comfortable. Once you live in Australia, nothing else feels the same. Prepare for the life of your dreams, in the land down under!