Due to the increasingly global nature of international trade and commerce, it's no small surprise that money transfers are skyrocketing across the globe. While you may think that this practice exists only among established giants operating in the market, you're very much mistaken.
According to data from the World Bank, over 60% of Small and Medium-sized Enterprises (SMEs) transfer money regularly.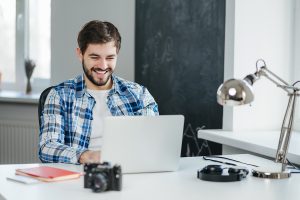 In this context, cost-efficiency and convenience are primary considerations among owners and operators of these kinds of businesses. Further, given that many small-scale companies try to keep things uncomplicated, having to deal with banks and grapple with factors such as international conversion rates and fees, may seem a little daunting.
Keeping these things in mind, this blog aims to provide guidance and tips for SMEs to keep cost (and hassle!) down when they make their future money transfers.
Watch out for hidden fees
One thing businesses and individuals need to be on the lookout for are for claims of zero or low fees. What often takes place is a company fixing their exchange rate at an exorbitant amount, to cover up for supposedly "low" or "zero fees".
Inquire about such rates and compare them with the market rate or against live currency, before you transfer money. This is especially critical if transferring money overseas is a regular part of your business activity.
Banks may not be the most cost-efficient option
As discussed in previous blog posts, while choosing banks may be a safe and secure option, especially for SMEs, this is most certainly not the cheapest choice out there. Especially when compared to specialised money transfer companies. It is estimated that banks charge up to 5% in hidden costs in the process of transferring money to accounts overseas.
In this context, you might be better off looking into other options, especially if you're looking to send a significant sum of money. Online transfers through specialised transfer companies who offer alternatives such as cash pickups and direct bank deposits are particularly lucrative options. Certain services are up to 8 times cheaper than standard bank transfers!
Similar to buying items in bulk at a lower cost, making transfers work in the same way.
You can save up on fees and fluctuating transfer rates if you try to make all your international payments in one go. By doing so, you might even be able to save on transfer fees as certain companies waive these off, provided your transaction is big enough.
Find out when currency exchange rates are at their optimum
It is a given fact that exchange rates determine just how much money you dish out for a transfer. It is, therefore, wise to keep tabs on international rates to decide on the best time to send money, especially if you're keen to lower your long-term business costs.
If this poses too much of a hassle for busy SME owners, market-watching services are freely available to help with this decision. Given their specialised knowledge and constant monitoring of currency fluctuations, certain payment companies can send you constant updates and provide guidance on the best time to transfer money.
Key Takeaways
Money transfers have become an almost day-to-day phenomenon for many businesses, even those that are generally considered to be small players. In this process, keeping costs down is particularly critical for SMEs. While traditional transfer facilities are slow, rigid, and expensive, newer forms of online transfers have revolutionised the way in which this process takes place. Nonetheless, there are still more ways in which businesses can play smart and keep costs to a minimum.
By following the tips set out above, companies can be guaranteed they get the most for their buck, without breaking a sweat.