Money Transfer Services to Lebanon
أهلاً و سهلاً

!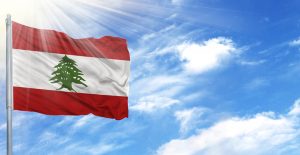 Here at Ceylon Exchange, we allow you to send money to Lebanon with the utmost speed and convenience.
With the promise of smooth and seamless transactions between our agents and yourself, we carry out our services with the greatest efficiency, eliminating any hassle for you or your transferee.
With over 15 years in the industry, we've processed thousands of transfers to Lebanon, proving to be trusted and reliable partners in this process.
Our fees start as low as $8, providing you with the best value for your money.
Why Choose Ceylon Exchange?
Low Costs: Along with some of the most competitive rates on the market we offer a low $8 transfer fee on all transaction amounts.
Reputable: We are tied up with multiple agents in Lebanon including Waleed Masri Exchange, distributing USD cash payouts across many cities including Tripoli, Beirut and Akkar.
No Limit: Unlike other providers, we do not have any transfer limits. Therefore, you can send small or large amounts with a flat transfer fee.
Flexibility: You can send money through our physical branch or our online money transfer facility.
Secure: We provide a secure remittance platform to allow you to easily send money to your loved ones without any delays.
Trusted: We have been serving for the Lebanese community since 2005 and are known by thousands of Lebanese in Sydney, Melbourne and all over Australia as a reliable service for money transfers to Lebanon.
تكاليف منخفضة: إلى جانب اسعار الصرف الأكثر تنافسية في السوق ، نقدم رسوم تحويل منخفضة بقيمة 8 دولارات على جميع مبالغ المعاملات
حسن السمعة: نحن مرتبطون بعدة وكلاء في لبنان بما في ذلك وليد المصري للصرافة ، حيث نقوم بتوزيع البالغ نقدية بالدولار الأمريكي في العديد من المدن مثل طرابلس وبيروت وعكار
لا حدود: على عكس مزودي الخدمة الآخرين ، ليس لدينا أي حدود للتحويل. لذلك ، يمكنك إرسال مبالغ صغيرة أو كبيرة مقابل رسوم تحويل ثابتة
المرونة: يمكنك إرسال الأموال من خلال فرعنا عبر الإنترنت
آمن: نحن نقدم منصة تحويل آمنة تتيح لك إرسال الأموال بسهولة إلى أحبائك دون أي تأخير.
موثوق به: نحن نخدم المجتمع اللبناني منذ عام 2005 ويعرف عنه الآلاف من اللبنانيين في سيدني وملبورن وجميع أنحاء أستراليا كخدمة موثوقة لتحويل الأموال إلى لبنان
The process is as easy registering with us and beginning the transfer procedure! Send money to Lebanon today.