For Lebanese in Australia, staying in touch with cultural norms and traditions is no great challenge.
Given the growing size of this vibrant community, the country finds itself hosting numerous events specifically targeted at this diverse population. If you're of Lebanese heritage, therefore, and find yourself wondering what the best ways to reconnect with your roots are, Australia is a treasure trove of community events.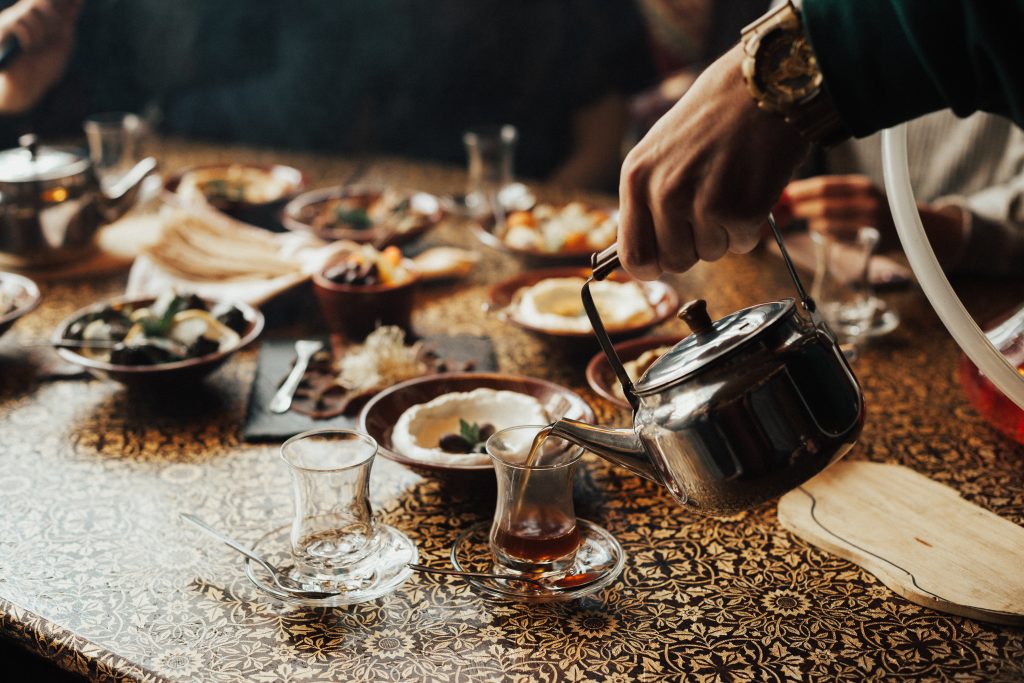 Check out our post below for some of the best events to attend for Lebanese in Australia!
The Lebanese Comedy Festival
Scheduled to take place from 1st March-17th March 2019, purchase your tickets in advance for the first-ever Lebanese Comedy Festival!
Featuring Im Hussein and his engaging skit titled 'Double Trouble', the festival guarantees to leave audiences in stitches and a warm nostalgia for their homeland. Set to take homegrown talents to new heights, the event will allow attendees to reminisce about life in Lebanon and leave with fond memories of a country that'll always remain near and dear.
Stay tuned for more information through the festival's official website here.
Lebanese Cooking Class by Culinary Tales
Culinary Tales is a renowned provider of unique cooking experiences that allow guests to learn authentic recipes from refugee chefs and hear their stories. For Lebanese in Australia, this event allows them to become one with the spices and aromas of their homeland, through the preparation of a number of traditional dishes.
Scheduled to take place on Saturday, the 13th of October 2018, head to the Tom Foster Community Centre for a cooking lesson unlike any other. Purchase tickets here.
Lebanese Gourmet Food Safari of Punchbowl
For Lebanese in Australia interested in a gastronomic exploration of their culture and heritage, the Lebanese Gourmet Food Safari is the perfect way to do so.
Started over 18 years ago, the Gourmet Safaris allow guests to experience the best of Middle-Eastern cuisine. Courtesy of small family-run businesses that go to great lengths to preserve the authenticity of the dishes they prepare, this event promises Lebanese fare unlike any other. From traditional Lebanese coffee to falafel (not to mention lahm bajen and za'atar), enjoy a variety of tastings as well as a banquet lunch at this event.
With an option to dine either on the 6th of October or the 3rd of November 2018, indulge your taste buds with a piece of home at the Gourmet Food Safari. Purchase tickets here.
Lebanese Film Festival 2018 – Canberra
Set to captivate audiences at the Palace Electric Cinema, the Lebanese Film Festival 2018 will move hearts and minds this year with its screening of CAPHARNAÜM. Revolving around the story of, Zain, a 12-year old boy and his mission to sue his parents for giving him life, the movie will prove a moving encounter for all attendees.
Having received a 15-minute standing ovation at the Cannes Film Festival, for Lebanese in Australia, this is a screening that cannot be missed. Find out more here.
Key takeaways
For Lebanese in Australia, connecting with a cultural heritage across thousands of miles is not as hard as it seems.
With the abundance of cultural and community events taking place across the country, finding a home away from home is a relatively joyful and stress-free experience.
While there's nothing quite like Lebanon, the rich cultural diversity of Australia allows all those yearning for their motherland to experience the thrills of life in the Middle-East. Attend the events above for a cultural explosion you wouldn't want to miss!
Keen to find out other ways in which Lebanese in Australia can reconnect with their homeland?
Contact us at Ceylon Exchange today and send money to Lebanon! We offer competitive rates starting as low as $8 for Lebanese in Australia.